Our books
What's this Volume 1/Volume 2 stuff about?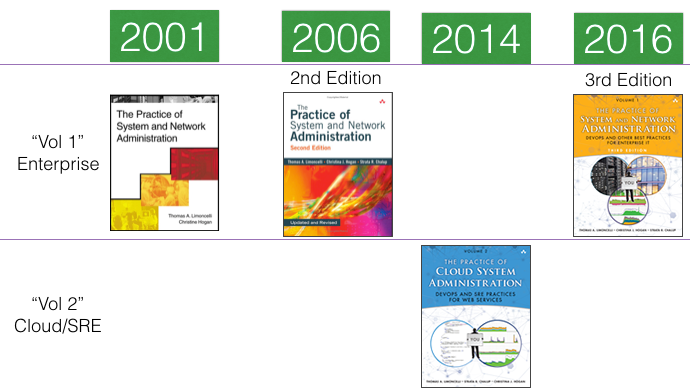 ---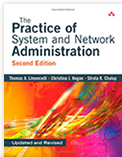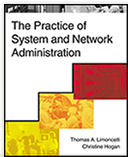 The first and second editions of The Practice of System and Network Administration describes the best practices of system and network administration, independent of specific platforms or technologies. It examines the major areas of responsibility for system administrators from desktop services to server management, from change management to security. The second edition adds 3 new chapters and hundreds of updates. The third edition is due out in November 2016 and you can read about it on https://the-sysadmin-book.com.
---
Volume 2, The Practice of Cloud System Administration, focuses on "distributed" or "cloud" computing and brings a DevOps/SRE sensibility to the practice of system administration. Unsatisfied with books that cover either design or operations in isolation, the authors created this authoritative reference centered around a comprehensive approach. Case studies and examples from Google, Etsy, Twitter, Facebook, Netflix, Amazon and other industry giants are explained in practical ways that are useful to all enterprises. The new companion volume to the best-selling Volume 1, Practice of System and Network Administration, it offers expert coverage of these and many other crucial topics.
For more information, visit https://the-cloud-book.com
---
Time Management for System Administrators Time is a precious commodity, especially if you're a system administrator. No other job pulls people in so many directions at once. Users interrupt you constantly with requests, preventing you from getting anything done. Your managers want you to get long-term projects done but flood you with requests for quick-fixes that prevent you from ever getting to those long-term projects. But the pressure is on you to produce and it only increases with time. What do you do? With keen insights into the challenges you face as a sys admin, bestselling author Thomas Limoncelli has put together a collection of tips and techniques that will help you cultivate the time management skills you need to flourish as a system administrator.
---
The Complete April Fools' Day RFCs is a compilation of April Fools jokes published by the IETF, the group that creates the standards for how the Internet works. Commentary by the editors and other internet luminaries are included. Not your typical joke book... something only a TCP/IP protocol guru would completely understand.
---